Altice Portugal (MEO) signs MOU with Medusa for the landing at Carcavelos (Lisbon)
Marseilles, 21 June 2022.  Medusa Submarine Cable System, the Mediterranean Subsea Infrastructure Operator, and MEO (Altice Portugal), Portugal's telecommunications leader, have signed an MoU (Memorandum of Understanding) defining the guidelines for the Medusa landing in Carcavelos, in the municipality of Cascais (Lisbon district). The agreement was signed during the Subsea World 2022 in Marseille by Managing Director and CEO of AFR-IX telecom – the company sponsoring Medusa – Norman Albi and the COO of Altice Portugal, Alexander Freese.
The Carcavelos landing station will be the western point of the more than 8,700 km route of Medusa, the longest submarine cable in the Mediterranean that will link 9 countries in Africa and Europe through its landing points located in Portugal, Morocco, Spain, France, Algeria, Tunisia, Italy, Greece, Egypt and Cyprus.
"The Portuguese coast has always been strategic to generate connections, as it is the gateway to the Atlantic and West Africa. It was decisive for Medusa that the start of its route was Portuguese and Carcavelos offers optimal conditions for this"
Norman Albi, CEO of Medusa and AFR-IX telecom, pointed out the importance of the agreement with MEO (Altice Portugal)
Albi also claims the need for Medusa as an alternative to Mediterranean cables that are already reaching the end of their life cycle.
"Altice Portugal, as the leader of the communications sector in Portugal, is proud to help create a gateway to Europe of such relevant assets in the communications sector as Medusa, also reinforcing its commitment to the global economy"
The Head of Wholesale, Alexander Freese, commented.
Medusa will arrive in Carcavelos in 2024
Medusa is a project involving a total investment of €326 million. The cable, which will be built by Alcatel Submarine Networks (ASN), will have segments housing up to 24 fibre pairs with a capacity design of 20 Tbit/s per fibre pair.
The agreement with MEO (Altice Portugal) will enable the first Medusa segment linking the cities of Cascais-Lisbon (Carcavelos landing station), Barcelona and Marseille to become a reality. AFR-IX telecom expects the cable to reach Carcavelos during the second quarter of 2024.
In addition to the know-how and infrastructures provided by Altice Portugal, Medusa's future customers will be able to benefit from the connection between the Carcavelos Cable Landing Station and the company's most recent investment, the new international co-installation and interconnection centre in Linda-a-Velha, Lisbon (Altice LDV).
In this partnership project with Medusa, Altice Portugal will ensure landing services for the submarine cable, including ducts from the beach to the station, space and power at the CLS, operation and maintenance services, and connectivity between the station and other international reference points in Portugal and beyond, namely data centres, other submarine cable stations and teleports.
About AFR-IX telecom
AFR-IX telecom is a private and European capital company.
AFR-IX infrastructure investments include the new Barcelona Cable Landing Station which starts operations in 2022 Q3 and aims to providing open access cable landing service to subsea cable operators and a neutral Data Centre to Carriers, ISP's and Content Providers with direct access to the main international fiber routes and local hubs.
Additionally, AFR-IX telecom is a licensed telecommunication operator in Portugal, Spain, USA and in multiple African countries as South Africa, Nigeria, Ghana, DRC, Mali, Burkina Faso, Sierra Leone, Niger and Cameroon and has the most reliable and largest Metro Ethernet Pan African Network and offers a global coverage service in Africa with more than 60 POPs. According to the annual Financial Times Europe's Fastest Growing Companies list, AFR-IX is one of the fastest growing telecommunications companies, ranked 8 (2020), 16 (2021) and 11 (2022) in the FT 1000.
About Altice Portugal (MEO)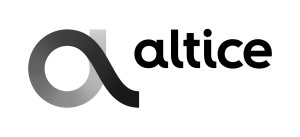 Market leader, Altice Portugal operates in all segments of the ICT sector: fixed, mobile, television, multimedia, data, advertising, data center and cloud, as well as business and wholesale solutions and submarine cable infrastructures providing an integrated telecommunication offering with Telco, ICT and BPO.
Altice Portugal is part of Altice Europe, an international group strongly anchored in robust infrastructure with high quality, with a clear content strategy and innovative offers of converged telecommunications services.
For more information, contact: