Mediterranean Subsea Infrastructure Operator
Neutral and Independent
Medusa is the new submarine cable system linking the Mediterranean countries
Medusa Submarine Cable System was born to be the new Mediterranean Subsea Infrastructure Operator, neutral & independent. Medusa interconnects South European countries - Portugal, Spain, France, Italy & Greece - with North African countries - Morocco, Algeria, Tunisia & Egypt.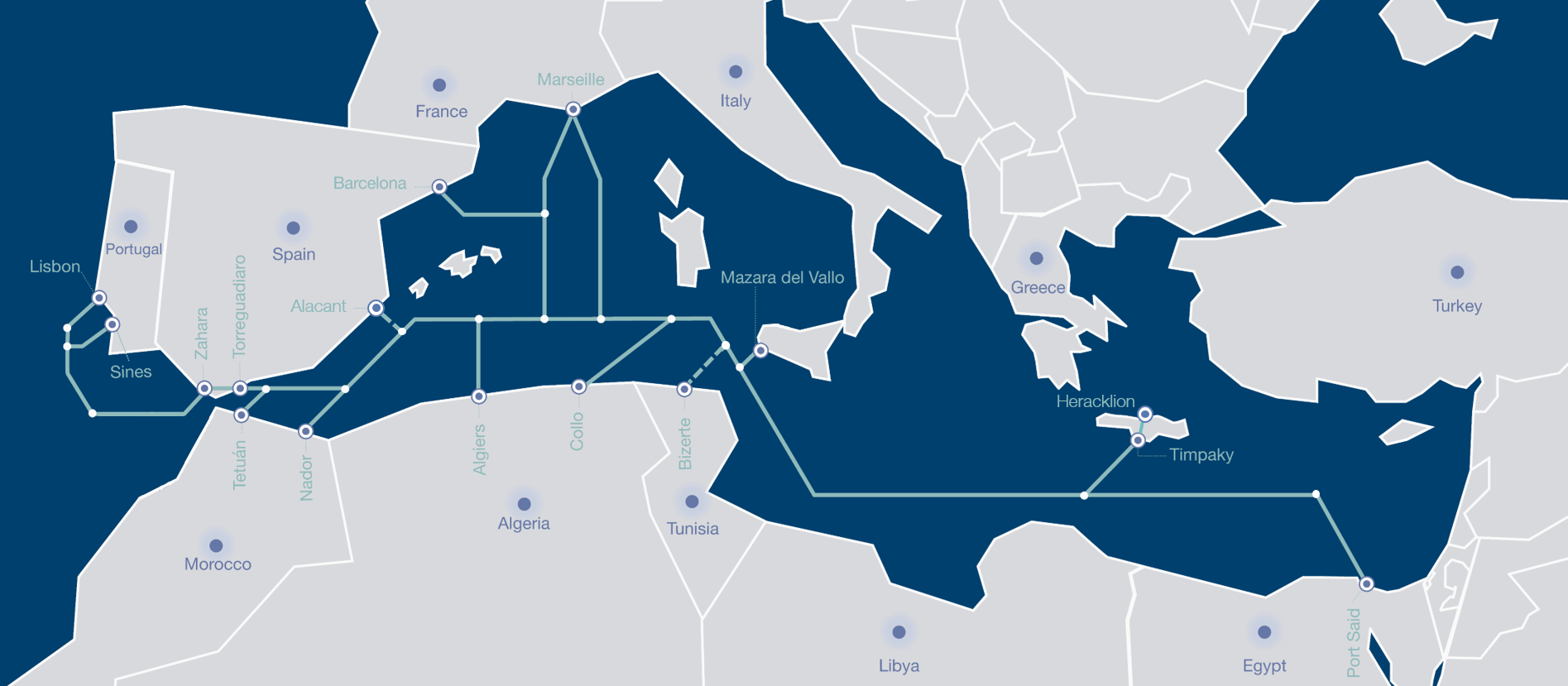 Open Access Submarine Cable System
Medusa has been designed as an Open Access submarine cable system providing a full portfolio of services, including full fiber pairs and half fiber pairs.
Medusa links the countries of the Mediterranean Sea and the European South Eastern Atlantic coast, with three main drivers:
North Africa with South Europe connectivity
Mediterranean with Atlantic connectivity
Mediterranean Islands to mainland connectivity.
Neutral & Independent Infrastructure Operator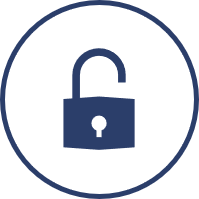 Open Access & Cable
Submarine System
One Stop Shopping:
Administrative & Operations
Metro Ring Fibre backhaul
to DCs

16
Landing Points
Owners of +8.700 km of subsea cable
24 Fiber Pairs
per segment
20 Tbs/
per FP
RFS
2024 - 2025
25 years
design life
What
Choose between Full or Half Fibre Pair, you decide
Where
Choose from 2 to 16 landing points for your wet segments
When
RFS: 2024 West Med | 2025 East Med
25 years design life
Who
Medusa operates, mantains and manages it for you
Why
Your Fibre Pair is in our own infrastructure cable system
Who we are
Medusa belongs to AFR-IX telecom, a private Barcelona-based and European capital company. AFR-IX telecom is an Infrastructure and Telecom Operator with a strong background in submarine systems.
AFR-IX telecom is also owner of the new Barcelona Cable Landing Station, the new Mediterranean open and neutral digital port. Barcelona CLS is ready for service in Q3 2022 and welcoming 2 international submarine cable systems by the end of 2022.